ABOUT GARDENS GROWN RIGHT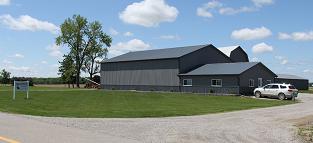 GardensGrownRight.com is owned and operated by Triple K Irrigation. Our office is located in southeastern Michigan. The owner, Steve Kutzley, has been in the irrigation business for over 30 years. While Triple K Irrigation has traditionally focused on commercial growers, we recognized the need for similar products in the residential market. Therefore, GardensGrownRight.com now makes those quality irrigation products available to anyone.
The goal of our Irri-Gator Drip Irrigation System is to provide residential gardeners with the superior products that commercial growers prefer while packaging it in appropriately-sized kits. We would be happy to assist you with any design questions you may have. Triple K Irrigation prides itself in shipping orders promptly (usually within 24 hours).
Contact Information
Phone: (517)458-9741
Fax: (517)458-6541
Office Hours
Monday through Friday 8:00 am – 4:30 EST